Deep Dives
Intuitive Surgical (ISRG) Deep Dive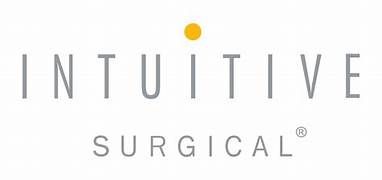 Introduction
Intuitive Surgical is a company that specializes in robotic surgical systems. These systems allow surgeons to perform many procedures with the assistance of highly advanced robotic arms, that allow for designed for minimally invasive, soft tissue procedures.
Minimally invasive surgery (MIS) is a type of surgery that is performed with small incisions. A small camera is inserted through one incision to guide the surgeon. MIS is known to cause less pain and scarring than traditional open surgery and has been reported to reduce recovery time and time spent at the hospital. All positives for both the patient, the hospital, and the surgeon.
The surgical robot allows surgeons to operate on a patient from a freestanding console. The console communicates with robotic arms that mirror the surgeon's movements. Apart from the da Vinci surgical robot which has been sold since its inception more than twenty years ago, Intuitive launched a lung biopsy robot in recent years as it expands its foothold in the surgical robotics market.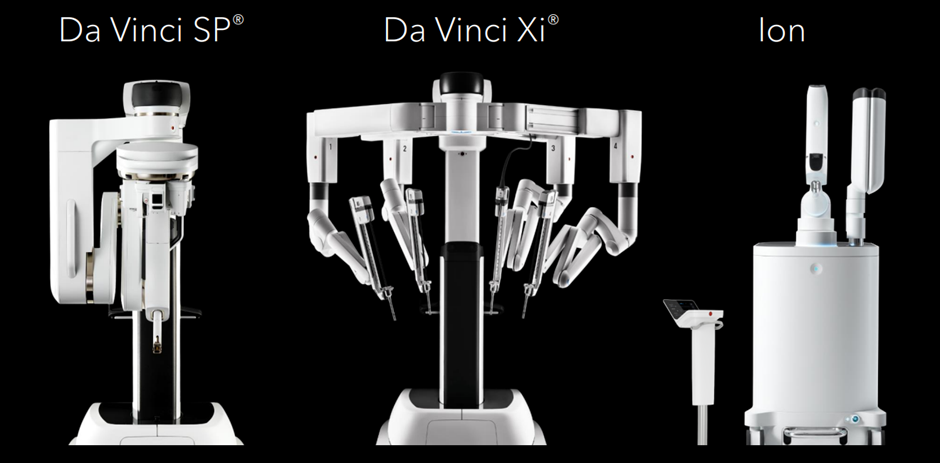 Let's start by focusing on the da Vinci suite of robots, which is Intuitive's most well-known surgical system.
da Vinci Suite
The da Vinci is Intuitive Surgical's flagship product. It was first developed in the mid-1990s and commercially launched in 2000. Since then, four generations of da Vinci systems have been released. The current 4th generation systems are the Xi, X, and SP models.
Both the da Vinci Xi and da Vinci X are similar in terms of functionality and use the same instruments, but the Xi has broader capabilities and is designed for multi-quadrant surgeries. In contrast, the X is marketed as a more budget-friendly option.
Multi-quadrant surgeries are procedures where the instruments need to be able to reach across the abdomen and chest. The Xi can be used for all types of procedures, including complex and benign ones while the X does not support the functional requirements for more advanced operations.
The third da Vinci system is the SP. It has a slightly different design than the Xi and X models. Instead of multiple arms with single instruments, the SP contains a single arm with multiple instruments. The SP is designed to reach more narrow spaces, providing an opportunity for new procedures that the Xi and X models are unable to effectively perform.
Here is a table summarizing the key differences between the da Vinci Xi and da Vinci X systems:
| | | | |
| --- | --- | --- | --- |
| Feature | da Vinci Xi | da Vinci X | da Vinci SP |
| Functionality | Similar | Similar, but X is more budget-friendly | Single port system. |
| Instruments | Same | Same | Only three instruments can be used |
| Capabilities | Broader | Narrower | Most narrow |
| Designed for | Multi-quadrant surgeries | Single-quadrant surgeries | Single port surgery only |
| Procedures | All types, including complex and benign | Benign and some complex procedures | Limited to surgeries that can be performed with only one entry point |
Additionally, if you are wondering what is the difference between single-quadrant and single-port surgeries, here it is:
| | | |
| --- | --- | --- |
| | Single quadrant surgery | Single port surgery |
| Number of incisions | Multiple | Single |
| Location of incisions | Different parts of the abdomen | Umbilicus (navel) |
| Potential benefits | Less scarring, less pain, shorter recovery time | Less scarring, less pain |
| Potential risks | More difficult to perform, not suitable for all procedures | More difficult to perform, not suitable for all procedures |
In many cases, hospitals purchase multiple different da Vinci systems to adequately provide coverage for the various procedures that these machines are capable of performing. A graph provided by Intuitive is attached below showing the number of hospitals with 7+ systems indicating that once a hospital purchases its first RAS system, it usually sees incremental value and continues to add more machines.