Deep Dives
Halozyme Therapeutics (HALO): Bets on Licensing Model to Drive Growth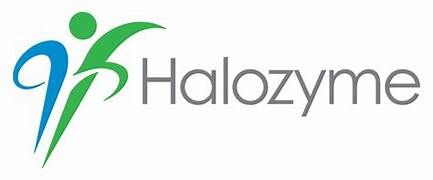 Introduction
Halozyme Therapeutics is a biotechnology company that was co-founded in 1998 by Dr. Gregory Frost and subsequently listed in 2014.
Halozyme's focus was on oncology therapies and drug delivery technologies based on its proprietary recombinant human hyaluronidase enzyme, rHuPH20, but following the failure of its oncology drug, the company quickly pivoted to focus on its drug delivery business. An overview of some of the major milestones, achievements, and acquisitions of Halozymes is listed below:
In 2004, Halozyme went public on the Nasdaq stock exchange under the symbol HALO.
In 2005, Halozyme received FDA approval for its first product, Hylenex, a hyaluronidase injection for subcutaneous fluid administration and drug dispersion.
In 2006, Halozyme entered into its first partnership with Roche to develop subcutaneous formulations of Roche's biologic drugs using its ENHANZE technology.
In 2010, Halozyme initiated its first clinical trial of PEGPH20, a pegylated version of rHuPH20 that targets hyaluronan-rich tumors, in patients with pancreatic cancer.
In 2012, Halozyme received FDA approval for Hylenex recombinant (hyaluronidase human injection) for use as an adjuvant to increase the absorption and dispersion of other injected drugs.
In 2014, Halozyme appointed Dr. Helen Torley as its CEO and President.
In 2015, Halozyme received FDA approval for Roche's Herceptin SC (trastuzumab injection) and MabThera SC (rituximab injection), both co-formulated with Halozyme's ENHANZE technology.
In 2017, Halozyme initiated its phase III clinical trial of PEGPH20 in combination with gemcitabine and nab-paclitaxel in patients with metastatic pancreatic cancer.
In 2018, Halozyme received FDA approval for Baxalta's HyQvia (immune globulin infusion 10% [human] with recombinant human hyaluronidase), a subcutaneous immunoglobulin therapy co-formulated with Halozyme's ENHANZE technology.
In 2019, Halozyme halted the development of PEGPH20 after it failed to meet its primary endpoint of overall survival in its phase III trial in pancreatic cancer.
In 2020, Halozyme entered into a collaboration with Argenx to develop and commercialize products combining ENHANZE with Argenx's biologics.
In 2021, Halozyme received FDA approval for Janssen's Darzalex Faspro (daratumumab and hyaluronidase-fihj), a subcutaneous formulation of daratumumab co-formulated with Halozyme's ENHANZE technology.
In 2022, Halozyme acquired Antares Pharma, shifting its focus to its licensing strategy.
With that, lets have a look at the two technologies under Halozyme.
Technology
Halozyme has two drug delivery platform technologies: ENHANZE which allows subcutaneous delivery of large volume therapeutics, and an auto-injector technology platform.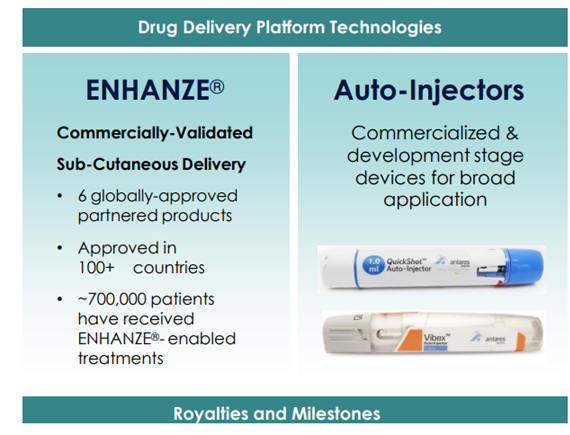 ENHANZE
Halozyme's technology is based on recombinant human PH20 (rHuPH20), a human synthetic version of hyaluronidase that degrades hyaluronic acid, a space-filling, gel-like substance that is a major component of tissues throughout the body, such as skin and cartilage.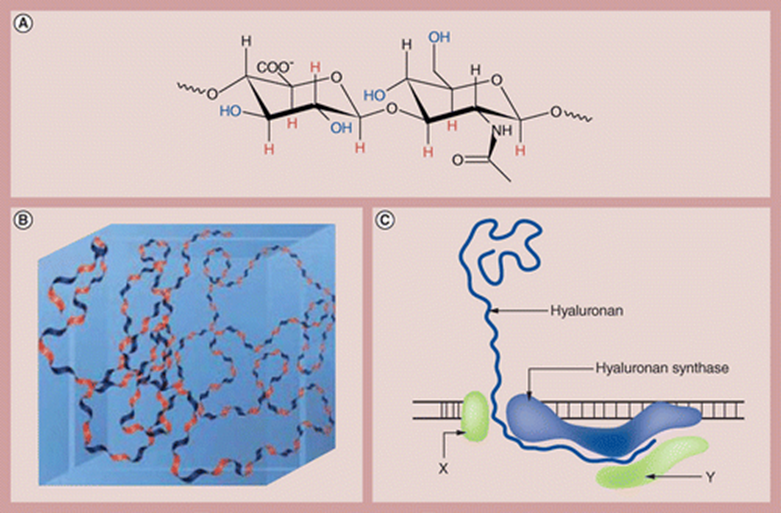 The HuPH20 enzyme is a naturally occurring enzyme that temporarily breaks down hyaluronic acid, thereby facilitating the penetration and diffusion of drugs and fluids that are injected under the skin or in the muscle.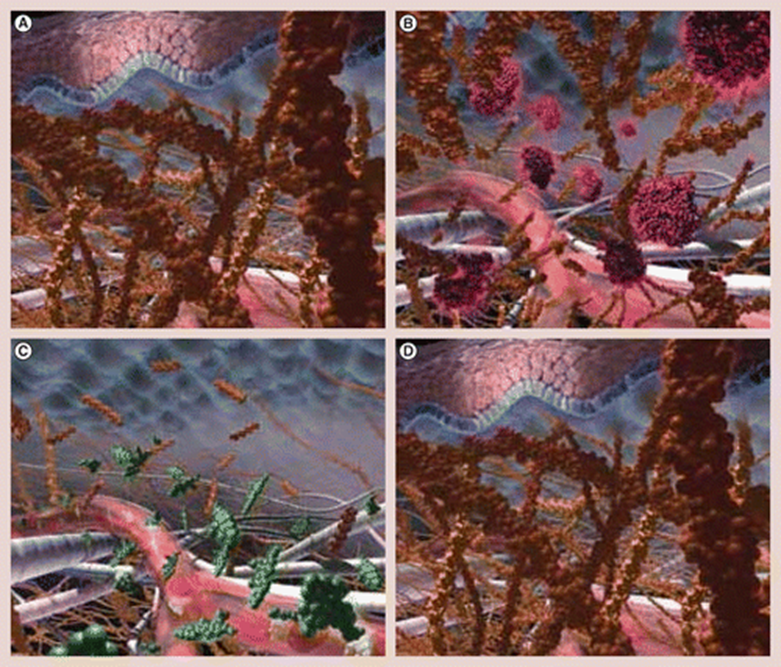 A simplified image can be seen below, on the mechanism of action of Hylenex which is human hyaluronidase.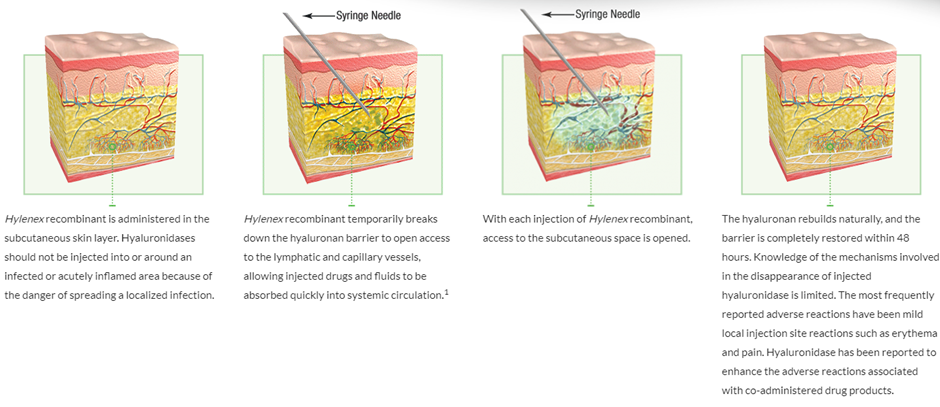 Being a natural glycosaminoglycan, hyaluronan is broken down and replenished as part of normal bodily functions, with a daily turnover rate of ~33%.
Halozyme's rHuPH20 breaks down, hyaluronan locally enabling the rapid delivery of high-volume SC injections (2–20 mL) and even larger SC infusions (up to 600 mL) of biologics and other drugs that are normally given intravenously or in multiple doses. And re-constitution of the local site is seen within 2 days after delivery, so there is no long-term damage to the tissue.