1. Merck makes big R&D investment with $3.5B Orna deal
ORNA Therapeutics recently struck a deal with Merck to collaborate on the advancement of Orna's Next Generation of RNA Technology.
What does ORNA Therapeutics do?
In the next revolution in RNA therapeutics, oRNA molecules are engineered as linear RNAs that undergo highly-efficient autocatalytic circularization, see image below.
By taking a line and turning it into a circle, the oRNA technology exhibits numerous advantages over traditional linear mRNA therapies such as simplified production, increased protein expression, and immunoquiescence.
Learn more about RNA, mRNA, and RNA Vaccines from our detailed post which can be found here.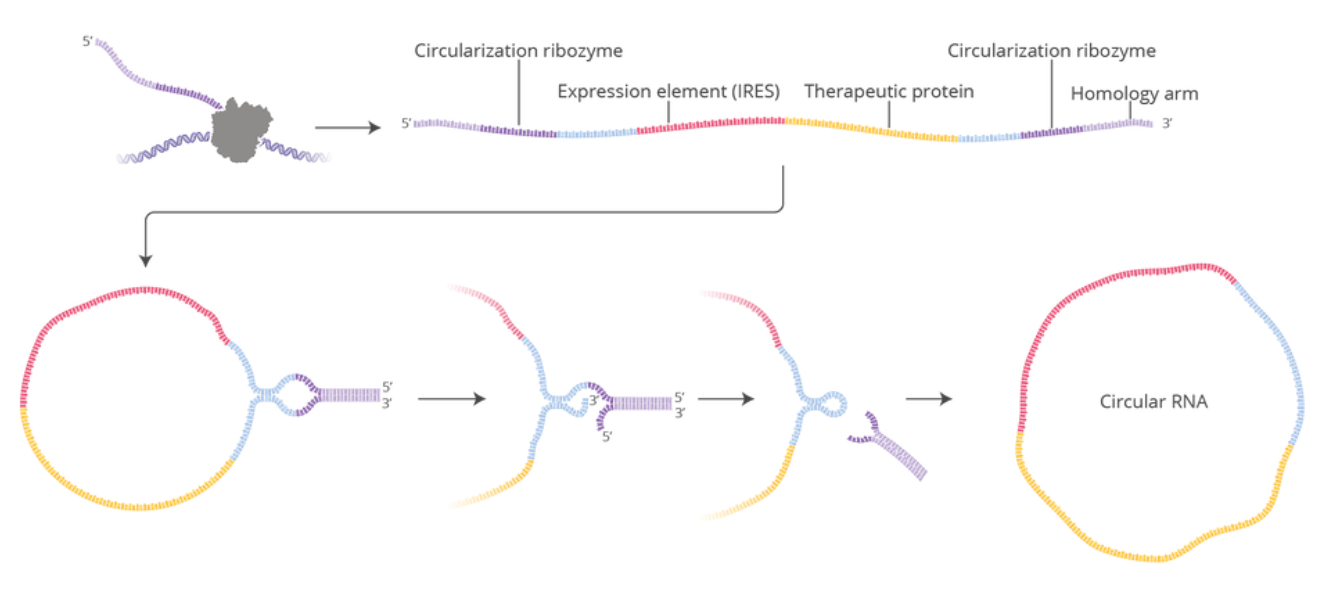 Orna Therapeutics's competitors include Transine Therapeutics, Strand Therapeutics, Laronde Bio, VaxEquity, and others who are working on improving the half-life or increasing protein production for RNA-based modalities.
Orna's technology seems similar to the technology that Laronde Bio has developed. Laronde Bio raised $440M in funding in 2021 from multiple parties. The company has engineered a closed-loop RNA into a translatable form of RNA, which it calls Endless RNATM (eRNA). The touted benefits of eRNA are also mostly similar to oRNA, as such to pick out the differences a closer examination of the technologies will be required.
Similarly, in 2021, AstraZeneca announced its investment in VaxEquity, an Imperial College spin-off, for the discovery, development, and commercialization of the proprietary self-amplifying RNA (saRNA) therapeutics platform. You can read the details here.
You can find a quick overview of the eRNA technology and the self-amplifying RNA (saRNA) technology, in our previous post here.
Also in 2021, Transine Therapeutics raised funding from Takeda Ventures for a novel class of therapeutic RNAs that helps to increase protein production. Their technology is based on a naturally occurring class of long non-coding RNAs, named SINEUPs. SINEUPs® bind in a highly specific manner to their target mRNA to elevate the level of a protein by enhancing protein translation.  You can read the details here.
The large amount of deal making in the RNA space is an indication that the industry is confident that RNA-based modalities are likely to see strong growth in the future.
2. 'Treg' cell therapy for the treatment of autoimmune disease
'Treg' (not T-rex but regulatory T cells) are a specialized type of immune cell that guard the body against attacking itself and prevents the malfunctions that lead to inflammatory conditions.
The use of Treg cells in academic studies is not new. The first trials data back to 2004, according to Nature. But those early studies weren't very effective for patients receiving organ transplants or with autoimmune diseases.
Over the past few years, at least five biotech companies have been launched, to develop & advance Treg therapies and successfully raised hundreds of millions of dollars.
Some of the deals in this space can be seen in the table below.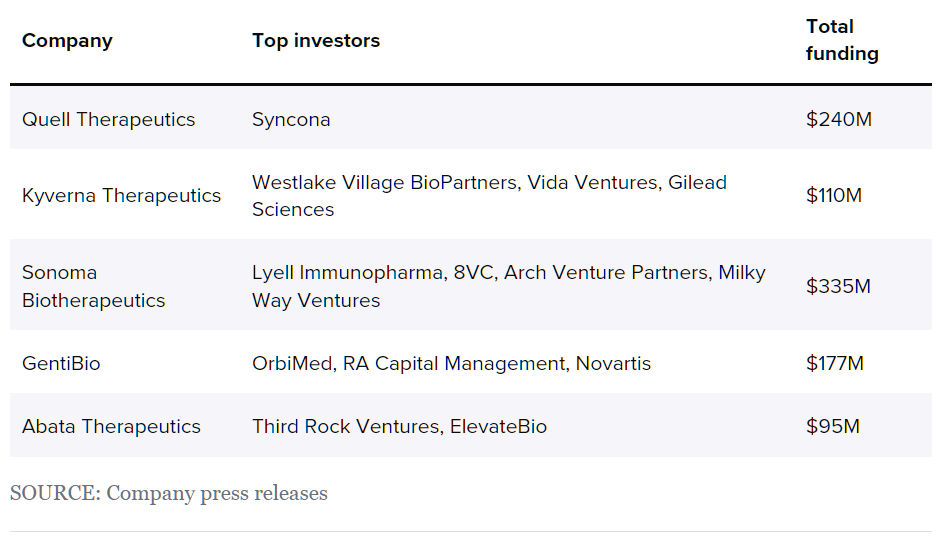 The use of Tregs for treatment is also catching the eye of large pharma, with Bistrol Myers announcing its partnership with GentiBio for the development of Treg cell therapy for inflammatory bowel disease last week. You can read the full detail here.
Although it is still unclear if Tregs will be a viable treatment option for autoimmune diseases, this is an interesting development as treatment options for autoimmune diseases are mostly limited to a lifelong regimen of drugs that come with various side effects. If this novel therapy were to be successful, it can drastically improve the quality of life for affected individuals.
3. Senda Bioscience raised $226M to advance their programmable medicines platform
Senda Biosciences announced it has raised $123 million from its recently completed Series C funding round. This brings the total amount raised by the company to $226 million to support the development of its proprietary programmable medicine platform.
How does Senda's programmable medicines platform work?
Senda has deconstructed chemical-addressing codes of natural nanoparticles from various species in nature to create targeted and tunable medicines, see image below. This platform is essential as the targeted delivery of novel therapeutics such as RNA, DNA, and others are currently limited to synthetic lipid nanoparticles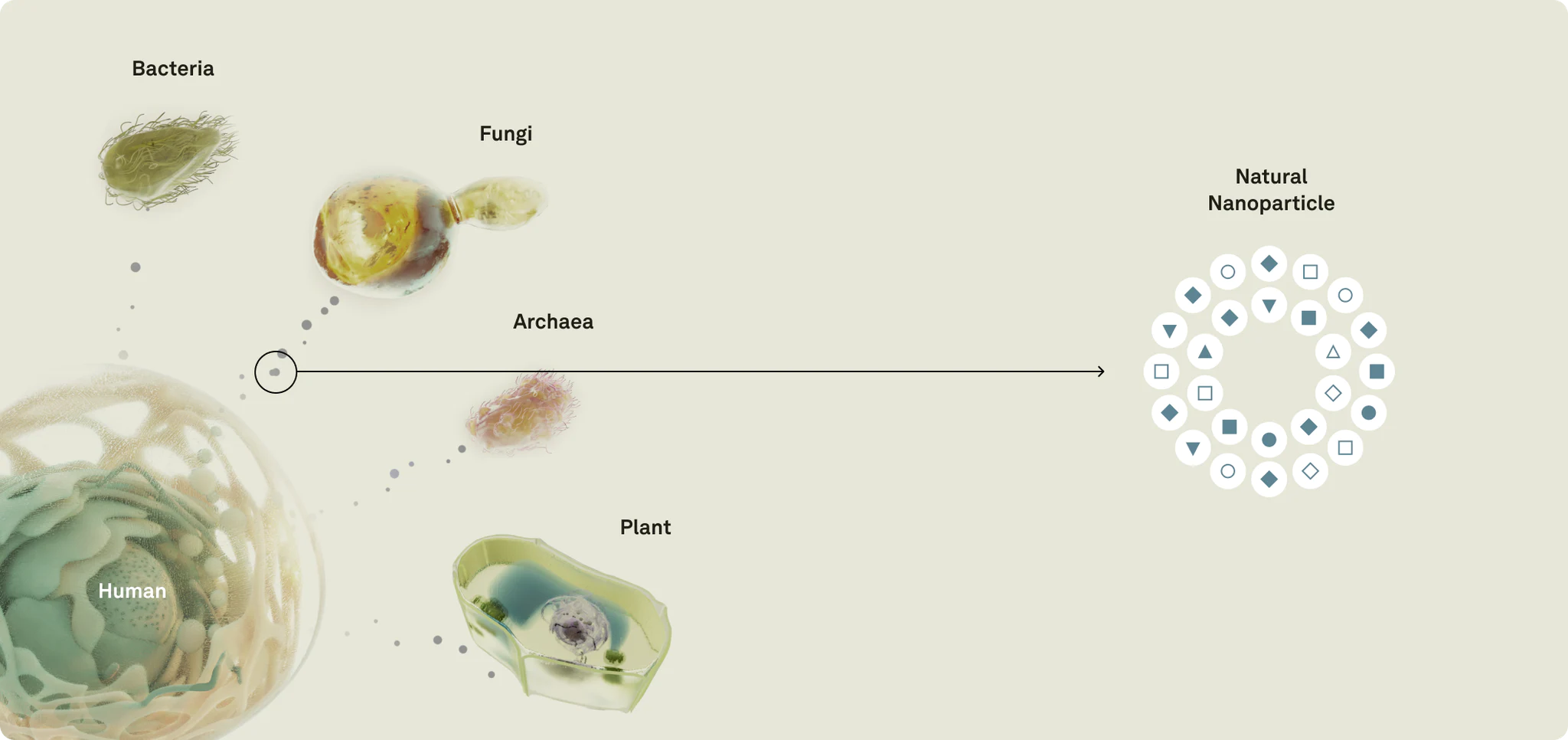 To build this platform, Senda is applying deep molecular analytics and advanced data science to chart the first-ever atlas of nature-derived programmable systems at the molecular level and across all kingdoms of life – accessing the entire code provided by nature necessary to program cells.
This unique approach enables Senda to develop medicines with the potential to get to the cell of interest repeatedly through various routes of administration and with the desired therapeutic effect.
Senda combined its deconstructed codes (delivery platform) with its mRNA engine to allow for precise shuttling of biomolecules into human cells, programming nanoparticles with key bio properties to perform specific tissue and cell targeting and enable repeatable dosing. The company further showed early efficacy of its platform with preclinical data in small and large animals, and across a range of disease models.
We are excited about the work Senda is doing as it could potentially create a new suite of delivery options for companies developing therapeutics which require precise cell targeting which is currently a huge bottleneck.
The company announcement can be found here.
With that, it's a wrap. We hope you enjoyed our top news of the week article.
If you liked our article, subscribe to our newsletter to receive our latest articles directly in your inbox. The subscribe button can be found at the top of the page.
Disclaimer: All opinions shared in this article are the opinions of the authors and do not constitute financial advice or recommendations to buy or sell. Please consult a financial advisor before you make any financial decisions. The authors do not hold positions in any of the mentioned securities.