1) Another ophthalmology acquisition: Oculis. SA and European Biotech Acquisition Corp. announce business combination agreement
The resultant company, Oculis Holding SA will work to accelerate the development of Oculis's differentiated ophthalmology pipeline therapeutics for diabetic macular edema, dry eye disease, and neuro-retina indications such as glaucoma.
Oculis' pipeline includes three clinical-stage therapeutic candidates:
OCS-01 is a potential breakthrough therapy for the treatment of retinal diseases: a topical, non-invasive medicine. Along with dexamethasone, OCS-01 aims to treat Diabetic macular edema (DME).

OCS-01 is currently in global (USA, EU, CN) Phase 3 development with the potential to become the first non-invasive, topical eye drop for a back of the eye disease. OCS-01 is also in Phase 3 development in the USA for the treatment of inflammation and pain following cataract surgery, which if approved would potentially be the first once-a-day steroid for this indication.

OCS-02 is a topical anti-TNF alpha monoclonal antibody fragment with better solubility and stability. OCS-02 is progressing into Phase 2b clinical studies in dry eye disease     (DED) and acute anterior uveitis (AAU). For the treatment of DED, it has the potential to be the first topical biologic if approved, with an additional upside in personalized treatment space based on a proprietary genetic biomarker.

OCS-05 is a serum-glucocorticoid kinase 2 (SGK-2) activator, in development as a potential disease-modifying neuroprotective agent to address neurological damage to the optic nerve. OCS-05 is currently in clinical studies in Europe.
Apart from the 3 assets mentioned above, Oculis is engaged in several earlier preclinical development initiatives, including the evaluation of OCS-03 as a possible treatment for corneal neovascularization. Oculis is also assessing OCS-04 a preclinical candidate with potential therapeutic use in a corneal transplant.
The acquisition includes commitments to an upsized PIPE and private investment of close to $80 million, allowing better financial support in pursuing market entry of OCS's lead candidates. In near future, there are also plans to list the biopharmaceutical company under the name "Oculis Holding SA" on the Nasdaq.
2. Eli Lilly (LLY) to Acquire Akouos (AKUS) to Discover and Develop Treatments for Hearing Loss
Akouos' lead candidates include first-in-class adeno-associated viral (AAV) gene therapies for the treatment of inner ear conditions, including sensorineural hearing loss.
AK-OTOF, is a gene replacement therapy for the treatment of hearing loss due to mutations in the otoferlin gene (OTOF). Additional pipeline programs span across multiple inner ear conditions and include AK-CLRN1 for Usher Type 3A, an autosomal recessive disorder characterized by progressive loss of both hearing and vision; GJB2 (which encodes connexin 26) for a common form of monogenic deafness and hearing loss; and AK-antiVEGF for the treatment of vestibular schwannoma.
These assets will be the first in Eli Lilly's portfolio specific to inner ear conditions, expanding the Pharma's pipeline assets to yet another therapeutic area.
Adeno-associated viruses (AAVs) are effective gene delivery vehicles allowing for long-term transgene expression (expression of the introduced DNA into protein in the cell) for gene therapy. Due to the ability to transduce a wide range of dividing and non-dividing cell types, AAVs play an important role in gene therapy.
Apart from gene introduction via AAVs, the CRISPR/Cas9 technology for gene therapy is also gaining prominence. You can read more about CRISPR/Cas9 in our previous post.
The other form of delivery will be via non-viral vectors which use cationic polymers or lipid nanoparticles. For example, the COVID-19 vaccine which was distributed worldwide used a lipid nanoparticle for delivery of the mRNA strand. The image below gives a brief overview of the different delivery vehicles.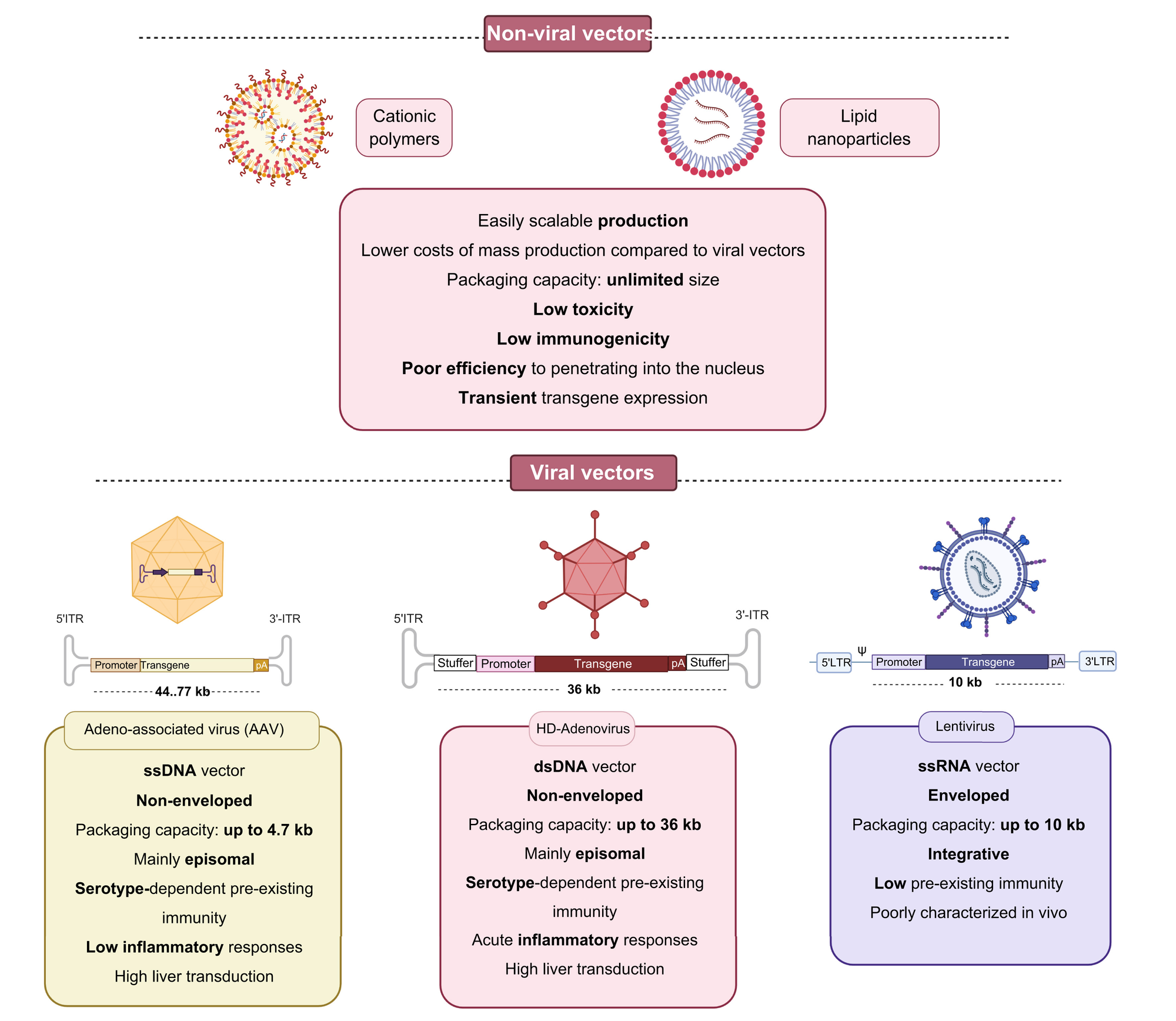 Eli Lilly will acquire Akouos, Inc. for approximately $487 million plus a contingent value right for an aggregate amount up to approximately $610 million. All of the outstanding shares of Akouos will be acquired for $12.50 per share in cash, plus one contingent value right (CVR) of up to $3.00 per share. The proposed acquisition will accelerate gene therapies that aim to restore, improve, and preserve hearing for patients living with disabling hearing loss worldwide.
Eli Lilly has been on an acquisition and collaboration spree, just last week the pharma giant announced its collaboration with Nimbus, and in the first week of October, it collaborated with Schrödinger for the design of small molecule drugs.
3. Bispecific HER2 now goes to Jazz Pharmaceuticals.
Jazz Pharmaceuticals (JAZZ) and Zymeworks Inc (ZYME) entered into a $50 million licensing agreement over zanidatamab, Zymeworks' bispecific antibody targeting HER2.
What is a bispecific antibody?
A bispecific antibody (bsAb) refers to a molecule that can bind to two different proteins or two different epitopes (regions) of the same protein (antigen). Look at the image below for visuals.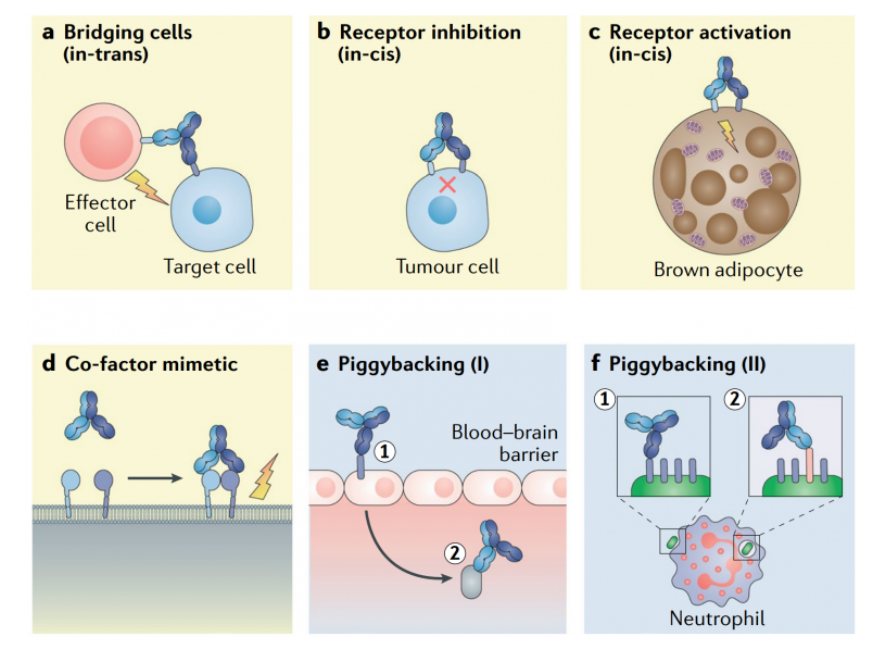 The popularity of bi-specific antibody development can be seen from the rapid growth in the number of such molecules in clinical development.   In March 2019, there are about 85 bi-specific antibody projects in the clinical stage. By September 2019, the number of projects exceeded 110, and by June 2020, it surpassed 160. The number continues to increase, which indicates that the number of bi-specific antibody therapeutics that will enter the clinics shortly is likely to see rapid growth.
What is Zanidatamab?
Zanidatamab is a bi-specific antibody (bsAB) that targets two non-overlapping epitopes (regions) on the HERT2 protein, a central molecule in many different cancers. This molecule design can induce a dual blockade of the HER2 signaling pathway and achieve a more thorough removal of the HER2 protein from the surface of the tumor cell. This results in strong anti-tumor activity against different HER2-expressing cancers. The FDA has granted zanidatamab Breakthrough Therapy designation for biliary tract cancer.
The candidate is also being tested as frontline therapy for gastroesophageal carcinoma, for which zanidatamab, in combination with chemotherapy, has the potential to be a best-in-class intervention.
If you found our article educational and valuable, subscribe to our newsletter to receive our latest articles directly in your inbox. The subscribe button can be found at the corner of the page.
If you are a subscriber, you could help tell your friends about our newsletter. We will appreciate your support, and hit the follow button on Twitter or Linkedin.
Disclaimer: All opinions shared in this article are the opinions of the authors and do not constitute financial advice or recommendations to buy or sell. Please consult a financial advisor before you make any financial decisions. The authors do not hold positions in any of the mentioned securities.