1) Eisai and Biogen Report Positive Phase III Data for Anti-Amyloid Alzheimer's Drug
Eisai and Biogen announced that the duo's Alzheimer's drug, Lecanemab, slowed the rate of cognitive decline for early Alzheimer's participants in the phase 3 clinical trial by 27% compared to a placebo.
Lecanemab's phase III trial which ran uninterrupted for a full 18 months and included 1795 participants hit its primary and secondary endpoints. The key secondary endpoints which were also highly statistically significant compared to placebo measured changes in amyloid levels from baseline after 18 months of treatment, as well as improvements in cognitive impairment and the conducting of daily activities.
On the safety front, the biotech duo reported that the total incidence of amyloid-related imaging abnormalities (ARIA- edema/effusion and/or ARIA- cerebral microhemorrhages, cerebral macrohemorrhages, and superficial siderosis) was 21.3% in the lecanemab group and 9.3% in the placebo group with overall ARIA incidence profile within expectations.
Lecanemab is a monoclonal antibody designed to clear clumps of protein from the brain that many think are a root cause of Alzheimer's disease (there is some controversy over what causes Alzheimer's).
The theory, known as the 'amyloid hypothesis', holds that the protein amyloid-β accumulates into toxic deposits as the disease progresses, ultimately causing dementia.
Alzheimer's is a progressive disease, where dementia symptoms gradually worsen over the years. In its early stages, memory loss is mild, but with late-stage Alzheimer's, individuals lose the ability to have a conversation and respond to their environment. On average, a person with Alzheimer's lives 4 to 8 years after diagnosis but can live as long as 20 years, depending on other factors.
The FDA accepted Eisai's application for lecanemab in July under the accelerated approval pathway and granted it priority review. If approved, lecanemab will be the second Alzheimers drug to gain approval since Biogen's Aduhelm whose approval stirred up quite a bit of controversy.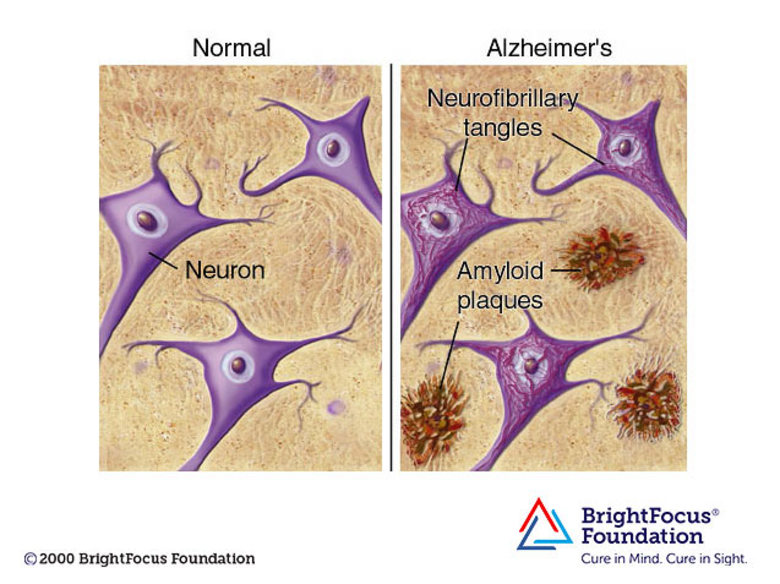 2) Sanofi and Scribe founded by Jennifer Doudna sign a $1B CRISPR Deal
Another CRISPR news!
Sanofi has inked a $1B licensing deal with Scribe Therapeutics, co-founded by CRISPR pioneer Jennifer Doudna, to develop novel natural killer (NK) cell therapies for cancer using Scribe's CRISPR genome editing technology. Sanofi is paying Scribe $25 million upfront, with a potential $1 billion in development and commercial milestones. The agreement also includes tiered royalties on net sales of any products resulting from the collaboration.
What is CRISPR?
CRISPR stands for Clustered Regularly Interspaced Short Palindromic Repeats (CRISPR). CRISPR-Cas9 was adapted from a naturally occurring genome editing system that bacteria use as an immune defense. When infected with viruses, bacteria capture small pieces of the viruses' DNA and insert them into their DNA in a particular pattern to create segments known as CRISPR arrays to be ready in case of reinfection.
To learn more about CRISPR and 8 other CRISPR/Gene-Editing companies, you can refer to our previous article.
Why the deal?
Scribe therapeutic is a privately owned company. Scribe's custom-engineered genome editing and delivery tools are called CasX-Editors (XE). Sanofi has a pipeline of NK cell therapeutics in the oncology space and will leverage Scribe's technology to expand that portfolio.
Frank Nestle, global head of research and CSO at Sanofi commented, "At Sanofi, we are pushing the boundaries of science by developing a diverse range of next-generation therapies based on natural killer (NK) cells, which could have broad applications across solid tumors and blood cancers. This collaboration with Scribe complements our robust research efforts across the NK cell therapy spectrum and offers our scientists unique access to engineered CRISPR-based technologies as they strive to deliver off-the-shelf NK cell therapies and novel combination approaches that improve upon the first generation of cell therapies."
This deal indicates that large pharma is starting to look at NK cell therapies more closely. Some listed companies that could benefit from this include Nkarta, Fate Therapeutics, and Century Therapeutics which are developing assets in the NK space.
3) Sequencing giant Illumina announces a plethora of upgrades for its newly launched sequencing machines and chemistry
Genomics company $ILMN just unveiled innovations on Thursday (29th Sep 2022). The sequencing leader unveiled a new line of DNA sequencing machines, NovaSeq™ X Series (NovaSeq X and NovaSeq X Plus) new production-scale sequencers that will push the limits of what is possible with genomic medicine, enabling faster, more powerful, and more sustainable sequencing.
It also released launched its new sequencing by synthesis chemistry known as XLEAP-SBS. Together these upgrades will reduce the cost of sequencing the whole genome to $200 bringing the company within reach of its goal of $100.
A summary of the upgrades the company made to its systems is as below:
1)    Launch of a fundamentally SBS chemistry, now known as XLEAP-SBS™ – engineered for 2x higher speed and up to 3x greater accuracy.
2)    Development of our highest-resolution optics & ultra-high density flow cells, delivering 2.5x greater throughput driving down sequencing costs
3)    Integration of on-board DRAGEN™ Bio-IT with ORA compression, enabling highly accurate & fully automated secondary analysis.
4)    Creation of 15 new thermostable reagents, supporting ambient-temperature shipping, eliminating the need for dry ice & reducing waste
Apart from improving its speed, accuracy, and throughput, the company is also looking to reduce its environmental impact. On this side of the equation, Illumina announced that NovaSeq X features a 90% reduction in packaging waste and weight and a 50% reduction in plastic usage compared to NovaSeq 6000. Additionally, the enablement of ambient-temperature shipping of reagents will result in nearly 500 tons of dry ice savings per year, while significantly reducing waste streams for our customers.
If you liked our article, subscribe to our newsletter to receive our latest articles directly in your inbox. The subscribe button can be found at the corner of the page. We will appreciate your support, or hit the follow button on twitter or Linkedin.
Disclaimer: All opinions shared in this article are the opinions of the authors and do not constitute financial advice or recommendations to buy or sell. Please consult a financial advisor before you make any financial decisions.